About us
THE LEBANESE COMPANY FOR MODERN FOOD INDUSTRY S.A.R.L. IS ONE OF THE REGION'S LARGEST AND MOST WELL-KNOWN PRODUCERS AND DISTRIBUTORS OF PREMIUM QUALITY, BRANDED AND PRIVATE LABEL FOOD.
The company's premium products are marketed under the Gardenia Grain D'Or brand name. Family owned and privately held, the Lebanese Company for Modern Food Industry S.A.R.L. is headquartered in Zahleh, Lebanon, in the heart of the Bekaa valley and serves markets in more than 50 countries worldwide through agents and distributors.
200
Employees to date & still growing
04
Highly equipped factories in lebanon
20+
Awards & food fair preparations
THE LATEST RANGE OF GARDENIA GRAIN D'OR
Includes ready-to-eat Mediterranean specialties. This range won the Gulfood Award for the category of "Best new Fast Food or Innovation. It has also been elected by the Lebanese consumer as Product of the Year 2012. All the products are ISO 22000 & ISO 22005 certified for Food Safety Management System and FDA approved. Nowadays, Gardenia Grain D'Or is considered to be one of the Middle East's leading packaged food brands with a strong presence in the market for consumer grocery, as well as in restaurants and food service establishments. The company won the Arab League award 2011 for Quality and Excellence, Product of the year 2012 (Lebanese Mezze Range), Product of the year 2014 (Spices & Pickles Range), Product of the year 2015 (Lebanese Tahina, Balsamic Vinegar & Jams Range) and Lebanese Excellence Award 2013.
LEADING PRODUCERS & EXPORTERS OF FOOD INGREDIENTS WORLDWIDE.
Throughout the year, the company participates in many international fairs under its brand name Gardenia Grain D'Or , the most important being ANUGA (Germany), SIAL (France), FANCY FOOD SHOW (USA), Gulfood (UAE) and HORECA (Lebanon). Through these events, the company seeks new markets and stays up-to-date with the latest technologies and trends in the Food Industry, but above all, it aims to restore international confidence and interest in Lebanese products and the reposition of Lebanon as one of the leading producers and exporters of food ingredients worldwide.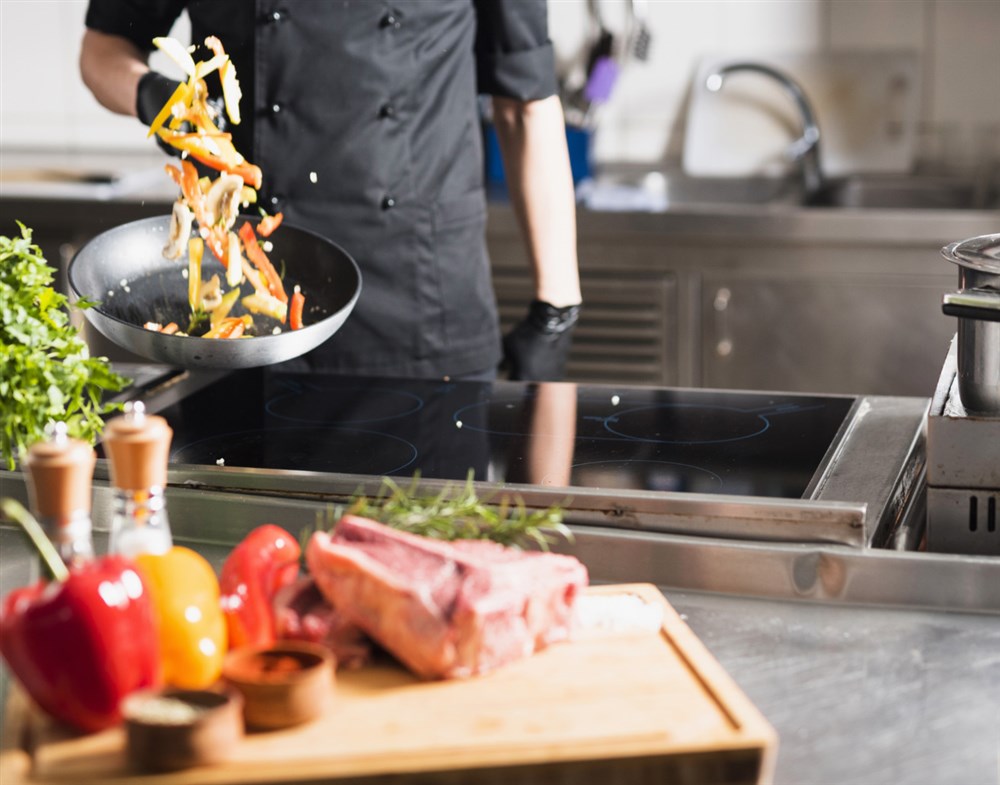 Mission
Commit to make, distribute, and sell the finest quality products by incorporating only natural ingredients, and promote business practices that respect the environment. Provide world-class experiences, environments and outcomes for our customers by developing relationships based on service excellence, partnership and mutual understanding. Create long-term value for all our stakeholders by delivering sustainable, profitable cash flows in a company built on high ethical behavior, pride, integrity and respect.

Be a company employees are proud to be part of.
Vision
To spread the passion of the Lebanese Cuisine everywhere, everyday.